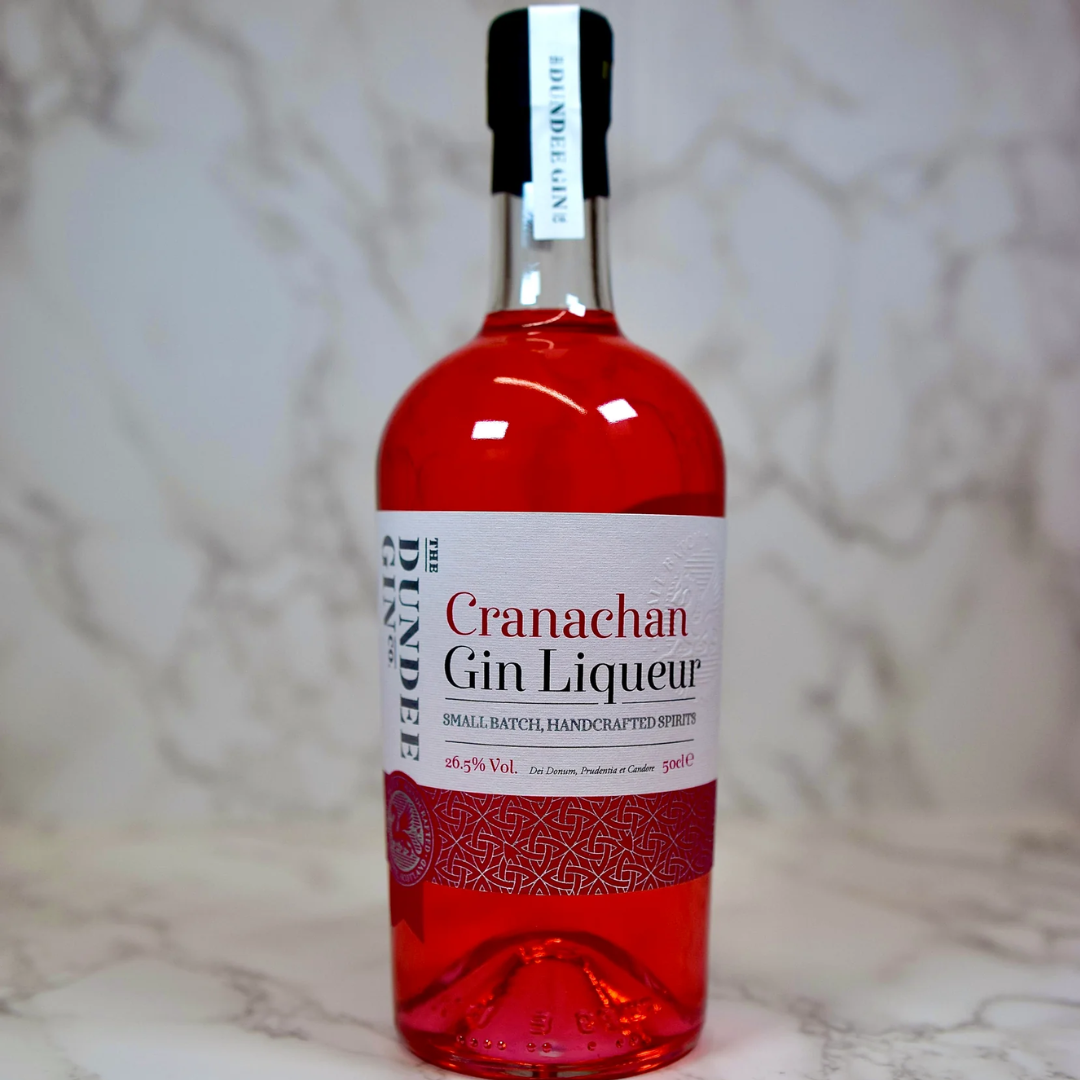 Here at the Dundee Gin Co, we believe that our range of premium Gins and Gin Liqueurs are exceptional and tell their own unique story through their fantastic taste. However, we also would like to provide a better product range for our customers. With this in mind, we have taken the decision to reduce our product range. The following stock will no longer be replenished once sold;

Summer Fruit Liqueur;
The berries we received this season haven't been up to our usual standards and have therefore failed quality testing and inspection.

Cranachan;
The whisky used in this recipe is from Stewarts Cream of the Barly Distillery which was laid down for the 800th anniversary of Dundee City in 1983. We want to stay true to the product and without this whisky, the product wouldn't be the same.

Honey Old Tom;
A real passion project by everyone involved with The Dundee Gin Company, but not something we feel the need to continue with.
Some of the flavours above have been present with the company for many years and represent our dedicated strive for not only great tasting Gin Products but also products that have a fantastic story and background to the City from which the company proudly takes its name. Moving forward, the company will be focusing on the products that are remaining whilst soon bringing 2 new products to the market which we believe will take the company to the next level.

Keep an eye out for these in the coming weeks!!!
You'll notice in the coming weeks that the products will no longer be listed on the website. So we would suggest that if any of the above are a personal favourite of yours, then get your order in fast as once they're gone, they're gone.

We greatly appreciate your custom and understand that this decision will be difficult for some, but
we believe that this will allow the company to improve on what we are currently providing.

Kind regards.
Emmett McCool
Managing Director
STILL UNDECIDED?
Our gin miniatures start from as little as £5 for Dundee Cake.
All you have to do is add to basket, tap in your card details and hey presto! 
You are now part of the secret gin society to take over the- wait, it's too soon to reveal our plans.
World domination is still under wraps... for now. 
*gives the secret gin handshake*
Dundee Gin Customer Reviews
So moreish and delicious, I wish I could recreate another one! Overall, a beautiful award winning sweet of gins to encounter! It's fantastic to see small businesses working together to create some truly beautiful liqueurs, which allows to experience all of the delights that Scotland has to offer.

Jamie-Louise

Customer
Received my order today and was very happy with my 2 bottles, will order more before Xmas. Thank you!

Aileen Lawson

Customer
Stand-out botanicals include ylang-ylang, strawberry guava, lemongrass, ginger and cardamom. All grown at the botanic gardens in Dundee. They are not just Dundee by name, they are Dundee in their ethos.

Paul Warren

Customer
I was actually surprised how lovely this gin is, it will have to be my new favourite.

Tracy McKain

Customer