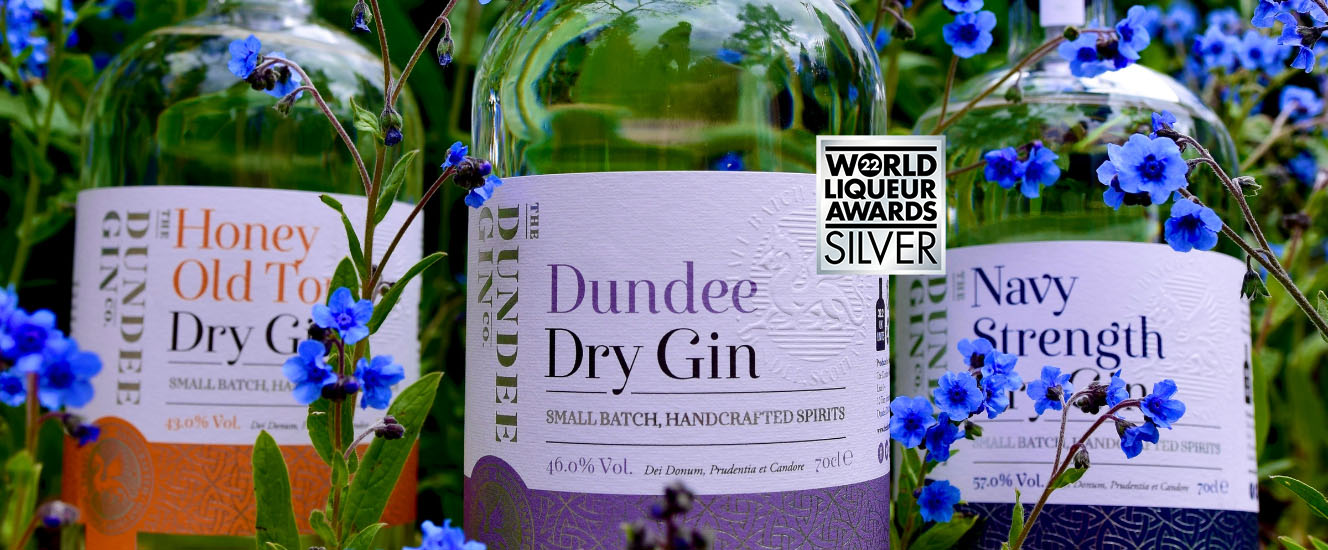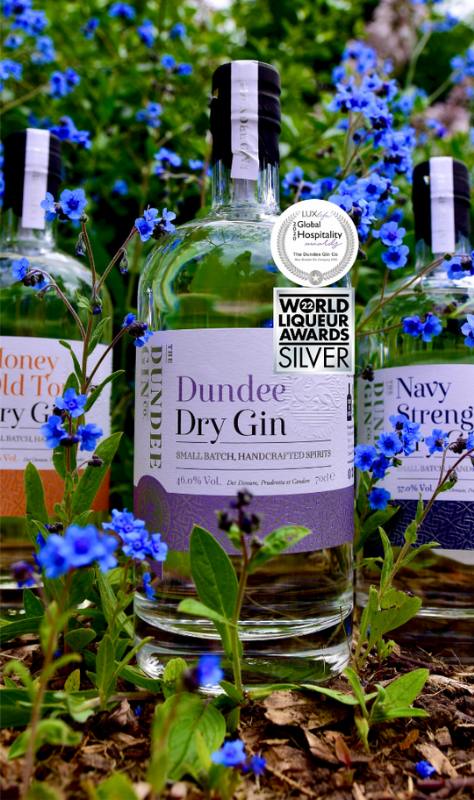 for lives stranger than fiction
The Legendary Taste of Dundee Gin
Our stories forged in the face of adversity, inspiring writers, poets and musicians. Our lives, chapters in need of little victories. The comfort of familiarity. The excitement of the unknown.
Celebrate your wins with the award-winning taste of Dundee Gin. Life has mystery yet to come.
SCOTTISH GINS: TRADITION MEETS INNOVATION
Premium Scottish gins have transcended borders, reaching far beyond Edinburgh cocktail bars and capturing the essence of Dundee's innovation.
Distilled with the finest local ingredients, these gins embody the spirit of travel and local business collaboration. Especially in how we put together gin gifts that reflect our culture.
From the delicate infusion of fruit and juniper to the careful balance of alcohol, they are a testament to the creativity of individual distillers.
Inspired by botanical gardens and their lush offerings, the choice of flavours and aromas is unparalleled.
These gins are not just a drink but an invitation to tastings that draw tourists and the local community alike, fostering a sense of togetherness and appreciation for the art of gin-making that goes hand in hand with Scotland's rich food and wine culture.
We raise a glass to your good health!
I was actually surprised how lovely this gin is, it will have to be my new favourite.

Tracy McKain

Customer
Received my order today and was very happy with my 2 bottles, will order more before Xmas. Thank you!

Aileen Lawson

Customer
So moreish and delicious, I wish I could recreate another one! Overall, a beautiful award winning sweet of gins to encounter! It's fantastic to see small businesses working together to create some truly beautiful liqueurs, which allows to experience all of the delights that Scotland has to offer.

Jamie-Louise

Customer
Stand-out botanicals include ylang-ylang, strawberry guava, lemongrass, ginger and cardamom. All grown at the botanic gardens in Dundee. They are not just Dundee by name, they are Dundee in their ethos.

Paul Warren

Customer